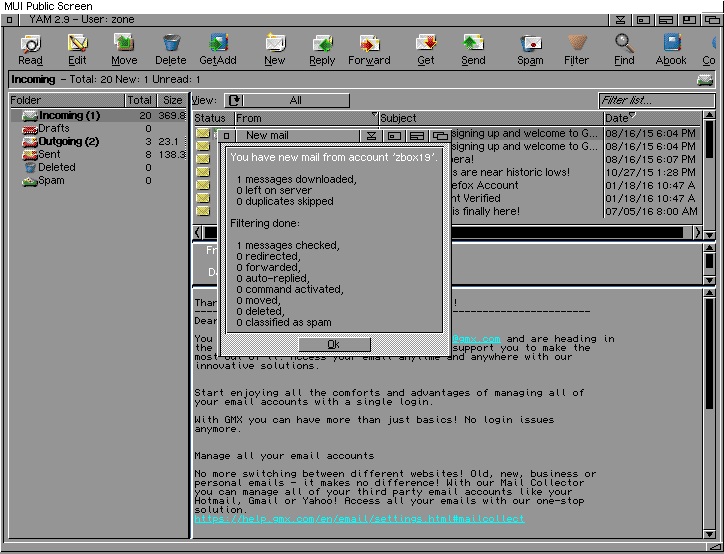 Today has not been so much of an Amiga day as it has been a pool day, we purchased a pool and it arrived about a week early. This meant, my children wanted their pool setup immediately, which involved clearing out a spot in the back yard, pulling of weeds, clearing of grass, and doing my best to level everything out. The pool is still out there filling up.

But alas, this is Amiga month, not my personal blog! And I would feel I were to do it a disservice without at least some entry for the day. I did accomplish one thing today, although it was nothing significant. I found a way to print to our wireless printer, that is connected to a separate network than my Amiga is. It was a bit of a simple solution though, my printer has it's own email address, and sending email to it, will print it. Lol, okay that is really basic - but hey, it counts!

The above picture is of the email client I use, Yam (yet another mailer) It was pretty easy to setup. The most difficult part, was realizing I had to configure GMX on the server side to allow pop and smpt mail.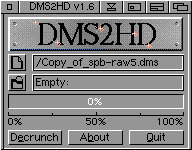 About the only other thing I have managed to do today, was install and use a DMS extractor, nothing really exciting. What I had wanted to do was extract an old news disk, with a few articles on it, and share it online, but alas, it kept crashing the amiga.

That is it for now, unfortunately not much to write about.