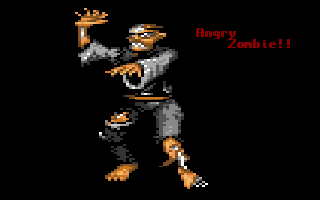 Today's blog is going to be relatively short, as it has been mostly a lazy day - well lazier day. I did not get started until about an hour ago or so, and I decided to try to find a way to view game data.

To start with I would go with Eye of the Beholder, when looking through the data files, I noticed a lot of them were cps extension, I'm not really familiar with that one. I did a bit of a search, and came upon a viewer UnCPS, which will display the images and save them to RAW data - but I was unsure how to view that raw data. Instead, I used SGraB, another tool. This one is a screen grabber, the best I have found so far.

Sooo, essentially, I opened the image in uncps, and took a screenshot of it with sgrab, then I loaded it into PPaint, added a little flaire, and saved it in PAL mode.. lol

This is just one of the extractors out there, I'm gooing to look for a few more in the future, to be able to extract even more images in the future. I'm looking forward to being able to animate a few of these characters in the future.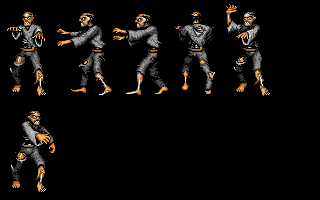 Above you can see the image, before I cut out one frame of him, enlarged it, and added a bit of text. You can see how I could animate it, however, it seems there may be a few frames missing. I'll have to look more into it later on.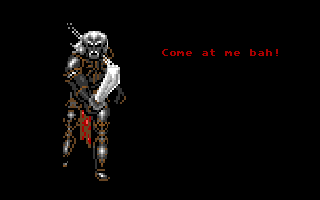 This is going to be too much fun.

Other than that, my time was mostly spent goofing around with PPaint, and trying to draw things. No doubt, I am a horrible artists, but perhaps with some practice I could get better. Only time will tell.